The Gist
Traveler: I love Spain! I've been all over the country!
Cheema: NICE! Have you been to Galicia?
Traveler: What?
Cheema: ... PULL UP A SEAT!
Lush green valleys and rugged mountains, sheer cliffs and wild, frothing, slate-grey seas. Bagpipes, baroque cathedrals and the smell of grilled seafood #dead. The architectural grace of Santiago de Compostela and the industrial churn of Vigo. Galicia, the north-west corner of Spain, is a diverse region, but amid the variety there are two constants: first, it's one of the best places to eat seafood in the world; and, second, its wild landscape, seemingly more Scottish than Spanish, is the most beautiful on the Iberian peninsula.
Join Cheema and an intrepid group of like-minded foodies for 8 nights and 9 days of adventurous food & wine (mostly wine) adventure, as we search out every scrumptious delicacies and remarkable glass of wine. This trip is not for the faint of heart!
Over the course of the trip, you will have tasted some of the most glorious wine Spain has to offer, Albariño. You'll eat almost every sea creature the Atlantic has to offer and experience a part of Spain that many travelers overlook.
This guided trip is all-inclusive and there are no supplementary fees whatsoever.
Rani Cheema; Founder of Cheema's Travel.
"My goal isn't to visit as many countries as possible, but to truly understand the place I'm visiting and the people that I meet... also, to eat anything and everything. I tend to base my adventures on the things I want to eat rather than the sites I want to see."
Itinerary
*This trip is subject to adjust based weather and availability
EN ROUTE
Depart from New York City on an overnight trans-Atlantic flight via connection in Madrid to Vigo. Economy air included in order to ensure everyone arrives at the same time.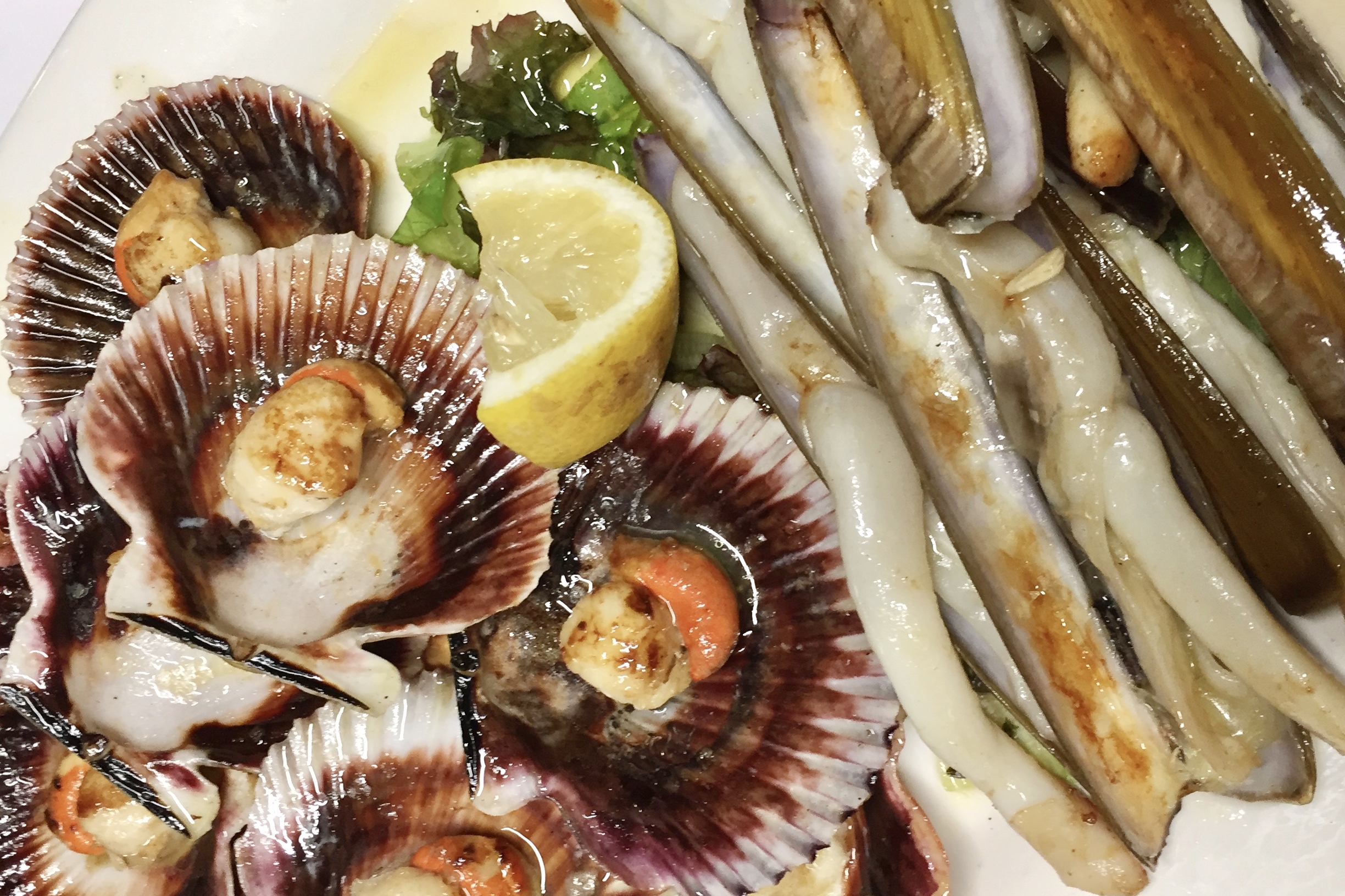 VIGO – O GROVE – CAMBADOS – COMBARRO – BAIONA. After clearing simple immigration and customs formalities in Vigo, we will be transferred to the famed winery of Martin Codax, in the heart of Albariño wine country, where we will taste and enjoy the fruity Albariño wine of the Rías Baixas designation of origin. We then continue along the coast to see the countryside around the Galician estuaries to the town of O Grove where we will sail to a "batea", a floating platform on which mussels, oysters and "vieiras" (scallops), which are the symbol of the Way of St James, are cultivated. Afterwards, we return along the coast to Baiona. Dinner at a local restaurant. Your evening is free and you may want to take the short walk into town where you will find some lovely shops and fine seaside dining. Overnight in Baiona.
BAIONA – TUI – RIAS BAIXAS – A GUARDA
Breakfast at your hotel. We depart Baiona to Tui where we will stroll through the alleys of this historical city with our guide, discovering the famous gothic cathedral and the historical quarter. On the other bank of the river Miño we can admire the impressive views of Valença do Minho, Portugal, and its fortress. From Tui we will follow the Miño River towards O Rosal where we will visit the Quinta de Couselo winery for a tour and to taste some award winning Rías Baixas wine as well as a beautifully prepared tapas lunch. After lunch, we drive along the river Miño until its beautiful estuary in A Guarda. Upon arrival in A Guarda we will tour A Guarda and discover the Galician pre-Roman culture and an ancient Celtic village, in the Castro de Santa Tegra, one of the most famous and photographed places in Galicia. We continue to the famed winery of Terras Gauda an Albariño winery located in O Rosal, where we will taste and enjoy the fruity Albariño wine of the o Rosal sub-zone of the Rías Baixas designation of origin. Overnight in Baiona. Evening is free.
BAIONA – RIBADAVIA – ALLARIZ – SANTO ESTEVO
Breakfast at your hotel. This morning we will depart Baiona for Ribadavia where we will enjoy a stroll through one of the biggest and best medieval quarters of any town in the region. In the heart of the Jewish Quartier of Ribadavia there is a spot where time has found a place to stop, at A Tafona da Herminia. Visiting this establishment means discovering Ribadavia's Jewish and medieval past. The Jewish sweets prepared by Herminia are internationally renowned and each one tells a story you will love to hear. The wisdom and knowledge you will find at A Tafona da Herminia will not leave you indifferent. After our stroll, we will visit the Casal de Arman winery in the Ribeiro, one of the oldest wine regions in Spain, for a tour and tasting of some Ribeiro wine as well as a beautifully prepared lunch. We then continue to the picturesque village of Allariz, once capital of the Kingdom of Galicia. Finally, we will move to another wine region, the region of Ribeira Sacra, famous for its Mencia wine. We will check in at our hotel where we will spend the next two nights. Overnight in Santo Estevo.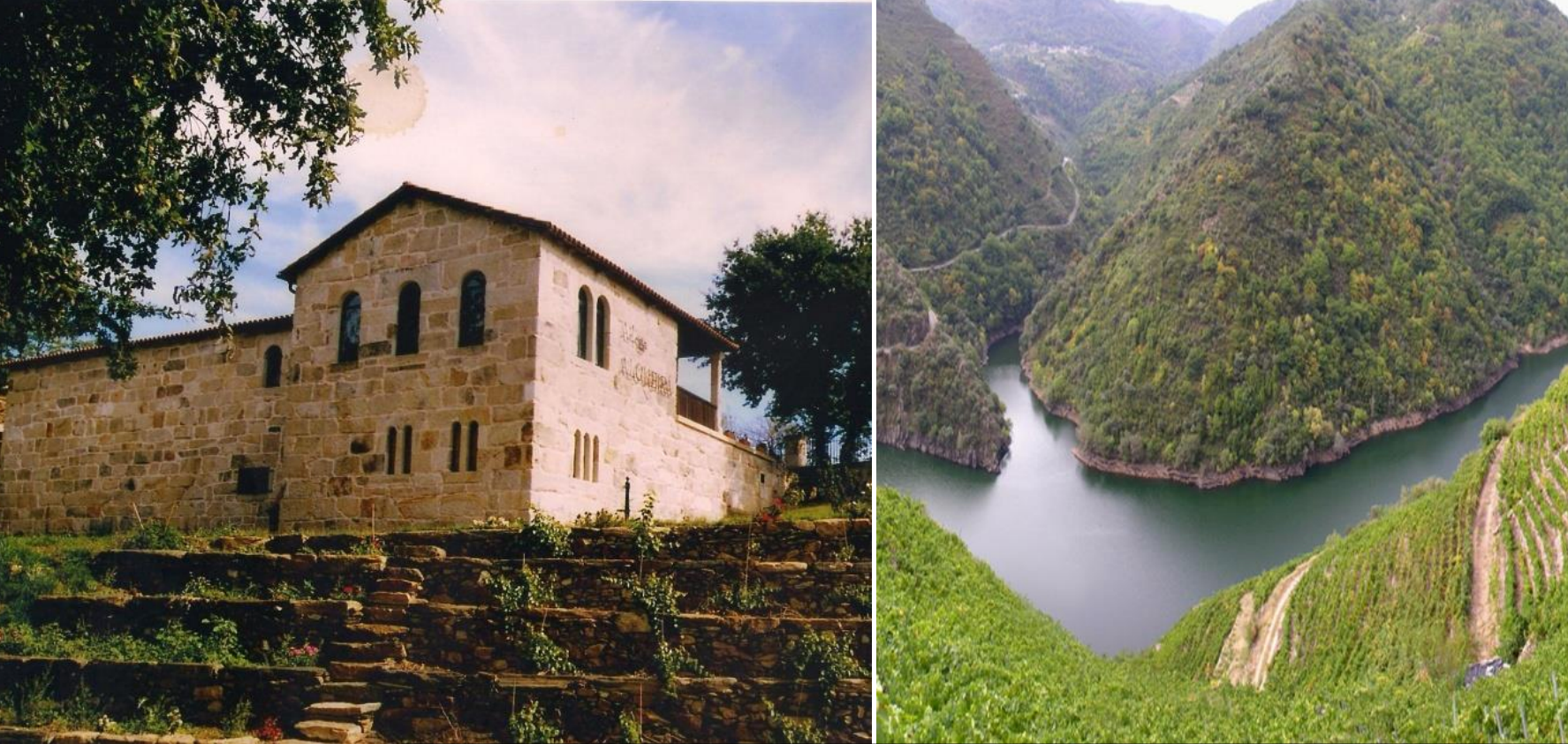 SANTO ESTEVO – RIBEIRA SACRA – SANTO ESTEVO
Breakfast at your hotel. This morning we will head to the impressive Sil Canyons where a private boat will take us on a river cruise to see the canyons and visit the vineyards. We will taste several wines on board and have lunch at the local winery of Algueira. In the afternoon, we will visit another famous winery in the region. Overnight in Santo Estevo.
SANTO ESTEVO – BELESAR – LUGO – RIBADEO
Breakfast at your hotel. This morning we change the scenery to go to River Miño, to visit the amazing town of Belesar. We will get on a private boat to do see the beautiful waterfalls and we will stop for lunch on an old winery right by the river. Back to land, we will go from Belesar to the Abadía da Cova winery to taste their famous Godello and Mencia wines. On our way to Ribadeo, we will stop in Lugo where we will come upon the Roman Walls of Lugo, declared World Heritage Site, before reaching Ribadeo. This evening's dinner at the "Restaurant San Miguel", a beautiful restaurant with incredible views to the landscape of the estuary. Shellfish and fish are the flagships of this restaurant. Overnight in Ribadeo.
RIBADEO – A MARINA REGION – BETANZOS – SANTIAGO DE COMPOSTELA
Breakfast at your hotel. This morning we depart along the coast to one of the most beautiful spots in the Cantabrian Sea, the "As Catedrais" (Cathedrals) Beach, and impressive spot where we will can stroll under the natural columns only accessible with low tide. We then continue to Betanzos, a charming town with a very well preserved medieval quarter and a wonderful fair, where you can taste its famous 'runny' tortilla de patatas (Spanish omelet) known as the best tortilla in Spain, and visit pulperías (octopus restaurants). There will also be a visit to a small factory producing edible seaweed products, one of the success stories of the new Galician cuisine, including a special workshop to watch a cookery demonstration and tasting. After the tour, we continue to Santiago de Compostela. Your evening is free and you may want to take the short walk through the Old Quarter and enjoy dinner at one of the many typical restaurants. Overnight in Santiago de Compostela.
SANTIAGO DE COMPOSTELA
Breakfast at your hotel. Today our guide will lead us along the old streets of Santiago and visit the cathedral of Santiago de Compostela that has been the final destination for travelers on "The Way of the Cross" for centuries. It is without doubt breathtaking in its size and glorious artwork, and our guide will provide a private rooftop tour with detailed explanation of its fascinating history. We then walk through the ancient streets of Santiago until reaching the open-air market of Plaza Los Abastos to see the daily catch and fresh vegetable that are brought into the market by the villagers who live close by Santiago. After this enjoy tapas/wines tour starting with a tapa in the market, you will try the famous Galician Pulpo a Feira (Galician Octopus Fair Style). Then off to a vinoteca with a well-stocked wine cellar and serving local cheese, cured meats, etc... We will try White (Albariño, Godello, etc..) and Red (Mencia, etc...) Galician wines with commentary about the different Denominations of Origin (D.O.'s) in Galicia and characteristics of the wines tasted. After lunch, your afternoon is free, perhaps use your time to walk through the lively city center for last minute shopping. This evening we will enjoy a Farewell Dinner at "Restaurante Casa Marcelo", a Michelin star rated restaurant. Overnight in Santiago.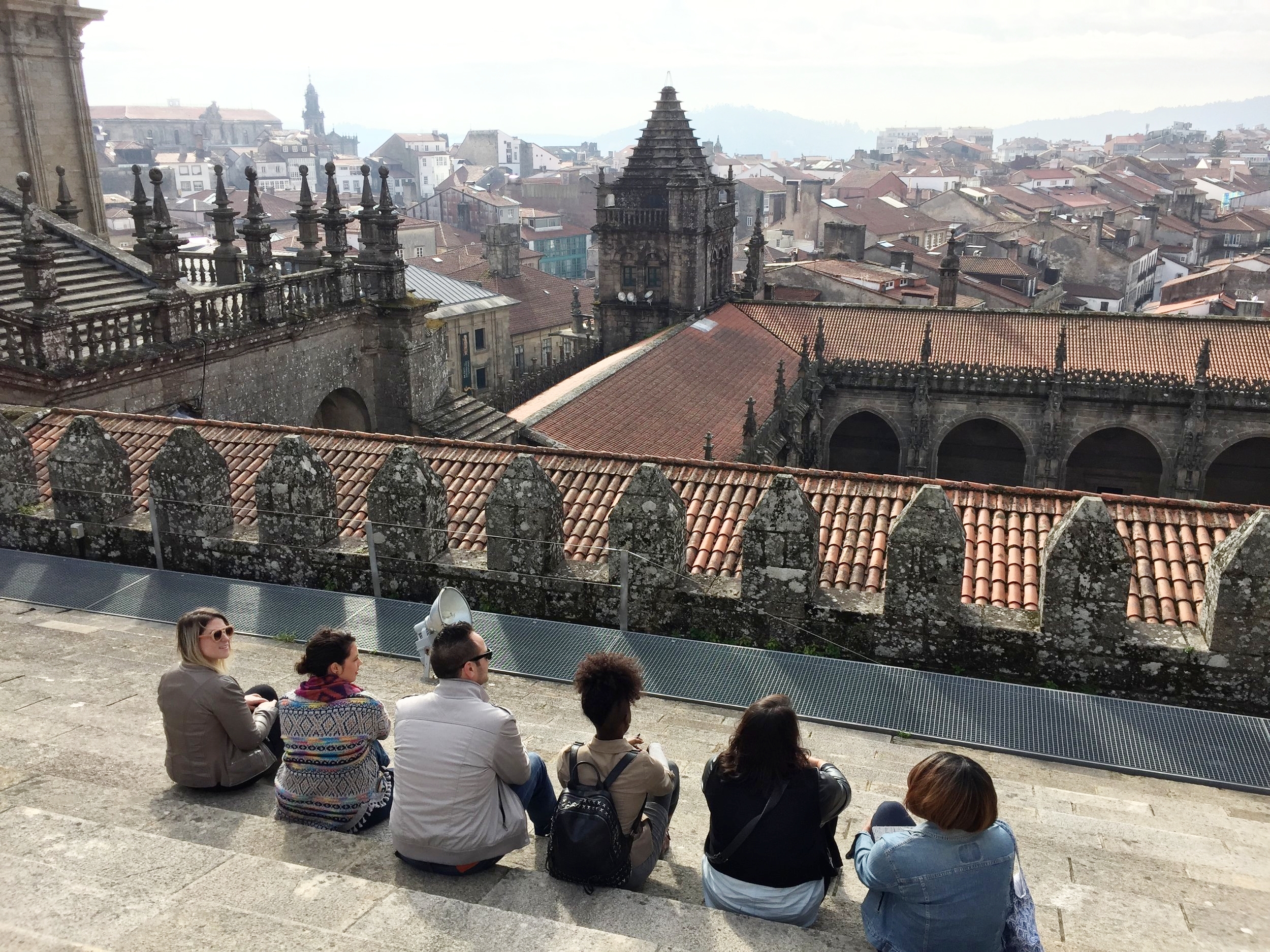 DAY 09: SANTIAGO DE COMPOSTELA
After breakfast and heartfelt farewells, we will be transferred to Santiago airport for our return flight home via connection in Madrid.
Inclusions
All-inclusive price is $5,000 with no single supplemental fees.
International air from New York and domestic air within Spain.
Accommodations (private rooms at hotels and shared spaces in temple)
Land transportation
All meals
All activity fees, tax, and tips
*BONUS
You will also receive 1 complementary trip planning service from us.
(NOT SO FINE PRINT: must use this service that is valued at $300 by May 2019. Service is transferable.)
Exclusions
Incidentals, anything done on free time, and alcohol (except where noted above)
Mandatory Travel Insurance
IMPORTANT: Travelers must have travel insurance prior to departing. If you do not have insurance you will not be able to attend the trip and will not receive a refund.